Friday, June 30, 2006
Friday Coffeehouse: Blends, Brewing and Cream
So often folks have asked me about tea and coffee:
"Where do you get good tea and coffee? What is your favorite?"
These people are interested in more than what we see every day at the store: Starbuck's, Folgers and Columbia coffees; Tetley and Lipton brand teas. So through these coffeehouse posts I'll try to share some other companies I've discovered. One of my favorite coffee companies is
Peet's Coffee
. There are many good coffee companies, but this one is truly a gem. Every member of any store has to go through intensive training in specific roasting methods, tasting and more. They roast all of their coffees by hand. They also make incredible loose-leaf black teas which have been a favorite in our house for some time now.
Teas:
Try their
Scottish Breakfast
tea:
"...Evocative of warm hearths and rugged Scottish countrysides, this is a rich, hearty brew..."
They have a wonderful
Black Currant
tea, perfect after dinner with a chocolate dessert. It is a sweet and fruity tea-- the name says it all!
Coffees:
They have a wonderful
Sierra Dorada
blend and
Major Dickason's
blend, but they have ample choices worth browsing through, as we all have our own taste in coffee flavors and textures.
There are different brewing methods when making coffee. The French Press method is our favorite. It is really nice for presentation reasons, too, as it looks classy on the table along with your favorite mugs. Major Dickason's blend is perfect for the French Press method of brewing. If you love coffee and are always looking to try something new, try this method and you may be surprised at how good it is. A couple practical tips though: If you have never used a French Press before, be sure not to pour boiling water over the ground coffee. The coffee will be burnt. Bring the water to a boil, then let it sit for about 15 seconds or until the whistling stops. THEN pour it slowly into the coffee grinds and stir well. Also, don't grind your beans too fine, as you won't be able to press them very well. Grind them more coarsely so that it is easy for the press to make it's way through the water to the bottom of the press.
These days a popular way to "cream" your coffee is to use "creamer": this is not pure cream from a cow! It has so many other ingredients that it scares me. Half and Half is dairy and is far healthier and than the conventional "International Delight" that's on the shelves in the stores. Personally, I find half and half to be the most delicious choice. If you like flavors in your coffee you can buy the Italian flavored syrups and put a teaspoon or two into your mug before pouring your coffee. For those of you who like soymilk, you may want to try the
silk creamers
! They're more creamy than half and half and come in Vanilla and Hazelnut flovors. To this day one of my favorite ways to have coffee is french-pressed with silk vanilla creamer, although lately every morning I've been having weak Folgers with Half and Half. Budget does not always allow for gourmet coffees or cream options. We are lucky to have cheap coffee and creamers at all. But for those times when you do have that extra money and your pallette craves more gourmet adventures, try something new. I will try to, on other weeks, post some ideas on good coffee for lower budgets.
~Sia
Labels: yummies
one of us :: 9:40 AM :: 3 Comments

---------------oOo---------------
Thursday, June 29, 2006
Feasting Throughout the Year

A lot of people worry about "how to keep their kids Catholic" (there are even books on the matter) and I understand that it is a very real concern in such a secular, faithless society. One thing that I think is the most basic and important way to keep your kids interested in the Faith is not only to educate them on the Truths of our religion, but to live out the joys and beauties it has to offer. There are many ways to do this and I hope to someday address those all in depth.

Right now I wanted to discuss saintly feastdays. What a great way to help your children feel connected to the spiritual world by celebrating the days of their patron saints. You can make a special dinner, grant some special priviliges, read stories about that saint, design some activities related to his/her life, etc. Domestic-Church.com has some neat ideas for certain days.

Another idea that I was recently introduced to thanks to this book by Maria Von Trapp is to celebrate baptism days each year. How brilliant! We celebrate our children's birth into this world, but rarely remember the day they were consecrated into God's loving family! Giving a little religious gift on this day would be a wonderful idea and even asking friends and family to come over and have supper or share dessert in celebration. Also, a great way to keep godparents involved it their spiritual childrens' lives would be to ask them over that day... or if that's not possible, to ask them to write a letter or card to the child as a way of remembering their special day.

Incorporating joy and excitement into the religious upbringing of your child is probably the MOST effective thing you can do to combat the negative influences of the world... so best wishes. And a very happy day and special prayers to all the Peters and Pauls out there today!

-Ellie

Labels: Books Music Culture, feastdays



one of us :: 8:42 AM :: 0 Comments

---------------oOo---------------
Wednesday, June 28, 2006
Question of the Week

Hello out there- thanks so much to all who participated last week in our dialogue on the rosary... I was definitely inspired by many of the comments. Remember, to view comments click on post a comment. Please keep sharing your thoughts with us! In addition to our weekly question, we love to get feedback on the other posts as well. The question being posed this week is one about prudence vs. charity.

Growing up in Vermont, rarely did I see homeless people because it was so cold, I presume. However in California I see them fairly regularly. Most ask for money, some are just bumming around, some seem mentally ill, and others just regular people who are homeless for whatever reason. Every time I see them I am struck with two opposing instincts- one is to protect my children and hurry past, the other is to think of the gospels and embrace them, thinking how Jesus loved the poor, the unwanted, and spoke of charity regarding them- giving two coats is it? Or something like that.

My question is this: When you read the lives of the saints, they often had a love for the poor, that was taught by a parent even, yet in this day in age can the same ideals apply? As true Christian women and mothers, what is the appropriate yet charitable way to interact with homeless people? How can we love them?

Labels: Questions



one of us :: 2:26 PM :: 10 Comments

---------------oOo---------------
Tuesday, June 27, 2006
Plaudits!

drum roll please...

The blog is finished (tentatively anyway)! Not only has our lovely designer Regina fine tuned our design and header... but we also have all of our links active and working now! Getting the recipes from three different homes wasn't the easiest task... but it's up. A work in progress mind you... but a great start anyway.

Hooray!

Labels: our website



one of us :: 1:24 AM :: 2 Comments

---------------oOo---------------
Monday, June 26, 2006
Making Do on Mondays

This week is focused on some ways to make toddler feeding time a little less problematic. A couple of these tips I took from my "Hints from Heloise" book... others are just the "live and learn" type. Feel free to add your own in our comments.


For picky eaters, often an edible container will entice young children to eat their food. Ice cream cones are great for holding tuna or egg salad, cottage cheese, yogurt etc. I've also found that tortillas sometimes do the trick. My three year old is much more likely to eat his food if it's wrapped up in a tortilla, especially eggs, or any beef casserole dishes of which he might be suspicious.
When you need a bib in a pinch, use a plastic grocery bag. The handles work great to tie loosely around a toddler's neck. Of course, make sure they aren't left alone with the bag around their neck... but these work great and are disposable too!





Speaking of bibs, the best $1.00 I ever spent was to buy one of those plastic molded bibs from the clearance bin at Burlington Coat Factory. I know IKEA sells them and you can get the name brand one seen above at Babys R Us for about $7.00... but they are worth the investment and very easy to clean. Little ones are constantly "missing the mark" with their food (especially when trying out utensils) and can easily pick it up out of their "trough" with these bibs. They are awesome... my youngest even saves some food in his bib and wears it around the yard snacking out of it...
If your little one keeps sliding down in his/her high chair, you can use bathtub appliques or a rubber sink mat on the seat to stop the slipping.
With particularly messy meals (e.g. spaghetti), toddler hands get so messy and greasy they can barely hold their cups without it slipping out of their hands all the time. Wide rubber bands around the cup will make gripping it much easier.
My favorite summertime tip is to freeze grapes and berries and let the kids enjoy these as a treat...throw a handful of frozen fruit chunks in a baggy or tupperware and the children will be quite content munching on those.



Also, if it's at all possible, starting a little vegetable garden really helps kids to eat more greens. They get a particular joy from picking their own snap-peas or digging up their own carrots to eat. It's a wonderful opportunity for them to see the concept of growing and food production as a gift from God.
-Ellie
Labels: useful ideas
one of us :: 9:31 AM :: 0 Comments

---------------oOo---------------
Saturday, June 24, 2006
Nativity of St. John the Baptist
"I say to you, among those born of women there is not a greater prophet than John the Baptist..." (Luke 7:28)
"...This is one of the oldest and most joyous feasts in the liturgy of the Church. In times past, the eve of St. John's day was an occasion for outward displays of rejoicing. 'St. John's fires" were lit on hills and mountains in many countries. Feast days of other saints are commemorated on the day of their death, their final victory. However, since St. John the Baptist was sanctified in his mother's womb, he was born free from original sin. His birthday, therefore, is also his feast day..."
Happy Feast Day!
Labels: feastdays
one of us :: 9:56 AM :: 1 Comments

---------------oOo---------------
Friday, June 23, 2006
Friday Coffeehouse: Thoughts on TEA

Hello-- After experiencing some very frustrating technical difficulties today, I am finally able to publish this little post. Those of you who have already read some of it when it was up for an hour today, please re-read it, as before there were 2 paragraphs missing...

These "Coffeehouse Posts" are going to encompass a lot. Today I'd like to share some thoughts and philosophies on TEA.

I read a long time ago and am now re-reading The Book of Tea, by Okakura Kakuzo. I would not recommend this as a spiritual reading, though many non-Christians would categorize it as such. It is to me a lesson in aesthetics and beauty, and a lesson on Japan's culture. (I personally, as a potter, study it so as to better understand the history of Japanese tea bowls, which is a form I make a lot of in the studio.)

In my last coffeehouse post I spoke of the importance of establishing a tea time, a time to be still and rest amidst the business of our days. I think that the Japanese were on to something in this realm as well:

"...Teaism is a cult founded on the adoration of the beautiful among the sordid facts of everyday existence." Okakura writes. He goes on to write about the philosophy of Tea:

"It is hygiene, for it enforces cleanliness; it is economics, for it shows comfort in simplicity rather than in the complex and costly; it is moral geometry, inasmuch as it defines our sense of proportion to the universe..."

When I make tea, I am very picky about every step. A friend once said, referring to my family, "Oh, yes, the Hoyts! They boil the water about 10 times before they actually pour it!" -She was exaggerating, yet this is a very important aspect of making tea and can't be ignored. The water must come to a rolling boil, then sit for a few seconds, then be poured directly onto the teabag or through the tea leaves. If you go to a restaurant nowadays they will bring you a cup of "hot" water (I'd be surprised if it was even 160 degrees!) with a teabag on the side. By the time the hot water is brought to the table it's lukewarm. -The result is a very weak not-so-tasty cup of tea. No wonder folks in this country generally prefer coffee to tea. Many folks here think that tea is a pretty bland drink. When I lived in Scotland, they surely knew how to make tea. They would pour boiling water into a pot which contained the tea bags, then bring the piping hot strong tea to the table with a side of milk in a pitcher. You may think I am a tea and coffee freak, very particular about every aspect of the processes. This may be so! I am quite the snob when it comes to such things. But there's much more to the art of making tea than the basics I speak of. The Japanese have their own beautiful, proper ways of making what is to them a very sacred drink, and I feel like a total novice in the realm of tea when I read Okakura's words on this subject. He speaks very eloquently of the art of making tea. He is an artist with words:

"...the mountain spring is the best, the river water and the spring water come next in the order of excellence. There are three stages of boiling: the first boil is when the little bubbles like the eye of fishes swim on the surface; the second boil is when the bubbles are like crystal beads rolling in a fountain; the third boil is when the billows surge wildly in the kettle. The Cake-tea is roasted before the fire until it becomes soft like a baby's arm and is shredded into powder between pieces of fine paper. Salt is put in the first boil, the tea in the second. At the third boil, a dipperful of cold water is poured into the kettle to settle the tea and revive the 'youth of the water.' Then the beverage was poured into cups and drunk. O nectar! The filmy leaflet hung like scaly clouds in a serene sky or floated like waterlilies on emerald streams..."

I'll leave you on that note. I could go on forever... Happy tea-time!


~Sia writes from Vancouver, WA

Labels: Books Music Culture, Quotable



one of us :: 10:15 PM :: 0 Comments

---------------oOo---------------

Food For Thought: Organic Sex

As an afterthought to Ellie's "When you can't muster a one-liner" post, I asked my friend Christine Ellis to let me post this blurb she wrote a while ago...


We live in a day where we look for natural organic quality in everything from cosmetics to fabrics, vitamins to food. We want to wear genuine leather shoes rather than synthetics; we check our labels for 100% cotton, wool, or cashmere, we want our lotions and soaps to have naturally beneficial herbs and ingredients, not tested on animals; we want our vitamin supplements to be from the purest sources to help bring about optimum health, we shun artificial colors and flavors and make sure that we eat chemical and preservative free certified organic food.

Ironically it is often when I am checking out at our local Trader Joe's, the organic food superstore, with my cart full of 100% whole wheat bread, organic fruit, yogurt, veggies, cereal, nuts, sun block, and so on and on and on, oh and of course my children, that I often hear comments like "You have so many children you hardley have room for your groceries" and the sarcastic "I think you need at least one more child" or the "Wow, you've got your hands full, were you trying for a girl?" as they stare wide eyed at my three boys ages 3 1/2 and under. All the while these people never seem to realize that I am checking out with what I presume is the one product they have overlooked- and that is the product of love conceived through 100%, genuine, all natural, uninhibited, chemical free, totally organic sex!
Hope: Fillmore, CA
Labels: Reflections
one of us :: 3:16 PM :: 6 Comments

---------------oOo---------------
Thursday, June 22, 2006
Happy Feast of the Sacred Heart of Jesus!

Today is the feast of the Sacred Heart of Jesus. I have never quite understood this devotion, but I am learning more about it and will share some of what I've been reading:



"The Sacred Heart is a devotional name used by some Roman Catholics to refer to the physical heart of Jesus Christ as a symbol of Divine love. Devotion to the Sacred Heart in focusing on Christ's heart metaphorically focuses on the emotional and moral life of Jesus and especially His love for humanity. It also stresses the central Christian concept of loving and adoring Jesus. In most depictions, Christ's heart is shown containing wounds to which Christ points, as well as a crown of thorns...This wounded heart is meant to symbolize Christ's pain at the rejection of God's Gospel message of salvation and righteousness by humanity. In including the crown of thorns, it alludes to the manner of Christ's death, which is further highlighted by the inclusion of crucifixion wounds on Christ's hands, in most images. Thus the Christ of the image is of a post-resurrection Jesus speaking to humanity, not the pre-crucifixion Jesus of the Gospels."




~from

Wikipedia.org



And here are a few quotes:

From the depth of my nothingness, I prostrate myself before Thee, O Most Sacred, Divine and Adorable Heart of Jesus, to pay Thee all the homage of love, praise and adoration in my power. Amen. ~St. Margaret Mary Alacoque

....Only the Heart of Christ who knows the depths of his Father's love could reveal to us the abyss of his mercy in so simple and beautiful a way ~From the Catechism. P:1439

The prayer of the Church venerates and honors the Heart of Jesus just as it invokes his most holy name. It adores the incarnate Word and his Heart which, out of love for men, he allowed to be pierced by our sins. Christian prayer loves to follow the way of the cross in the Savior's steps. ~From the Catechism. P: 2669

Happy Feast day!

~S

Labels: feastdays



one of us :: 11:26 PM :: 0 Comments

---------------oOo---------------

Art and More

In keeping with the desire to introduce my kids to the noble and beautiful things of this world, I kind of balk at giving the boys a pre-cut out bunny and saying "Color this in" in order for them to express themselves. By itself, pre-cut out bunnies are fine, but I like to supplement that with other things as well. Sia and Hope probably have their own great ideas on how to teach their children to express themselves on a creative level, but as far as familiarizing kids with the great artists of the world I love to start them early in a gentle and fun way.


And so I'm giving a plug now to the "Child-size Masterpieces" collection (formerly known as "Mommy, it's a Renoir!"). This program contains several postcard size reproductions of great art and includes various activities for children to get to know them. From age matching and sorting at age three, all the way to creating a "Schools of Art" timeline for older children. My favorite advantages to this program are first of all, children can hold the images... art isn't always an untouchable thing on a gallery wall, so they really get to use their instincts in handling the works of art. Secondly, I love that this program allows room for expansion. We can go to an art museum, see the real-life masterpiece and then buy the postcards in the gift-shop. This really helps make the connection about these works of art being a real-life thing. You can purchase this program at Emmanuel Books


*Finally, today is the feast day of St. Thomas More. His patronage includes: adopted children, civil servants, court clerks, difficult marriages, large families, lawyers, politicians, statesmen, step-parents, and widowers. There is a great classic movie about him called A Man For All Seasons that everyone should see. This also makes for a solid and interesting history lesson for older children.

-Ellie

Labels: Books Music Culture



one of us :: 8:58 AM :: 0 Comments

---------------oOo---------------

"Abortion jab earns rebuke"

A good friend forwarded this article to me that is an absolutely amazing testimony to the dignity of human life. Here is the secular press' version. I find it disheartening that the Majority Leader would quote: "I think it was amazingly rude to use a human being as an example of his personal politics." Is abortion nothing more than politics? To dehumanize it is exactly what they want. God help us all.

Labels: in the news



one of us :: 7:52 AM :: 0 Comments

---------------oOo---------------
Wednesday, June 21, 2006
Question of the Week

We've all got different things that work for us, different ways of accomplishing the same task... Sometimes sharing these things can be of great benefit, let us learn from each others wisdom! -- Or just share whatever we've got- whatever thoughts we have on the subject.

So I am going to pose a certain question each week. To view comments, click on post a comment, and please do post a comment of your own. You can sign in anonymously, or leave your name and become a regular. If you've got any suggestions for questions please email them to us at coffeeanddiapers@gmail.com The questions will involve parenting, spiritual life, household upkeep, even movies or politics! I do hope this site will become one of dialogue- so please share with us! Thank you!
P.S. Thanks to all of you who have posted comments already, they have been very helpful and encouraging.

Here's the first one:


Our lady of Fatima invites us to pray the rosary every day, but often times with the demands of family and household, it is hard to find the time.

How do you incorporate the rosary in to your life? When do you find time to say it?

Labels: Questions



one of us :: 8:06 AM :: 9 Comments

---------------oOo---------------
Monday, June 19, 2006
Making Do on Monday

Welcome to your new regularly scheduled program: this week's topic is "Enduring the Awkward Stage." We all know what it is... it varies anywhere from the moment you see the second line on the pregnancy test up to about the 6th month. Your regular clothes don't fit and you look positively dumpy in maternity clothes. (This awkward stage repeats itself for some months post-partum for all you first-timers). After my first son was born, I felt terribly guilty buying large jeans because I knew my body wouldn't be that big forever. But it turned into a great investment as I've since worn those jeans during my second and now third pregnancy. Buying clothes in a larger size isn't necessarily imprudent since your body will run a gaunlet of changes during the child-bearing years and it's helpful to have something that fits right on hand. Secondly, this is a good reason to buy skirts with elastic waistbands. Depending on its length and the elasticity of the band, most skirts can be worn throughout a pregnancy either under or over your belly.

Finally, my favorite way to get through this awkward stage is to adopt the "Rubber Band Trick". I don't remember learning this from anyone but I've met a couple other women who use the trick and many more who are flabbergasted at its novelty and ease of use. I'd seek a patent, but alas, I suspect the majority of women would have enough common sense to figure the secret out on their own. Using a hair-band in the button hole of your regular sized pants can extend their wear and provide you with just enough breathing room to accomodate for your "expansion." Just make sure you have a long enough shirt to cover it up: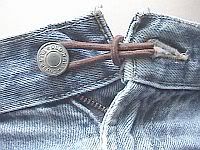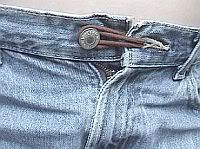 Ellie: Oak Harbor, WA
Labels: useful ideas
one of us :: 9:27 AM :: 1 Comments

---------------oOo---------------
Saturday, June 17, 2006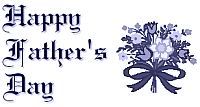 Posting this tonight for two reasons, tomorrow is the feast of Corpus Christi, and I wanted to get this up before most of you go to Mass in the morning.


I think we wives can do a lot more by way of treating our husbands like "men." Too often I hear bash-fests going on where women ridicule the things their husbands do or say. Of course some playful exchanges can be made between wives that help us to relate our "wiving" experiences to one another; I think this is fine. But sometimes, I think remarks are made that are absolutely cutting to a man's sense of self... even in front of him! I know this is something I've been guilty of... using crass sarcasm to make my husband out to be the dope while I'm the superior know-it-all. And sure it made people laugh. But it's taken me a while to see the effects this can have on a marriage. By cutting him down I set the bar for what kind of behavior I expect. Husbands may not understand, much less live up to the honor and dignity of their vocation when we turn it into something akin to what's found on the recess playground. I feel so nourished when I get the chance to spend time with other women who are in love with their husbands... who treat and talk about their husbands with great respect and admiration. Not only does it build me up as a Christian, but it reaffirms my value system that "manhood" can only be brought to its highest form when given the encouragement to do so. Men will become better husbands and fathers when they don't need to fear a nagging or criticizing remark all the time. They grow into their roles as the head of the household when they feel that they have the trust, love and support of their wives behind them... even when they aren't around.
My second thought on Father's Day is this: Don't forget our spiritual fathers!!! Godfathers should be offered a word or token of appreciation for the role they play in our children's lives. And even more so... our priests! Be sure to at least wish them a Happy Father's Day tomorrow at Mass... invite him over to dinner sometime... offer your Rosary for him and his intentions. Build a relationship with him that reinforces his role as a spiritual father in your life.
Ellie, back in Oak Harbor now!
Labels: Reflections
one of us :: 8:57 PM :: 1 Comments

---------------oOo---------------
Taking the Little Road
"Life goes on it's way. Factually, it's a really nitty-gritty affair-repetitious and monotonous. Say you care for children: you change diapers, dress babies, put them to bed, feed them and entertain them as best you can, day after day. It gets monotonous, doesn't it? Even the President finds, in peacetime, a certain monotony to his job:sign papers, meet with Congress, be here at this time, be there at that time. From manual labor to the presidency, monotony can be the path to doubts.


When we are young, we dream dreams; we're going to change the world-do this or that. But the years go by and we become bookkeepers or salesclerks. Our jobs are monotonous and we're assailed by all kinds of thoughts. Yes, the nitty-gritty
daily life is the widest road to doubts.

God has given us a small path to follow Him, not a wide road. But we take that wide road! Yet if we get off it, and take the small path, we will know that this little path is holy. Now we will catch the smile of a child in both hands and hug it to our heart. The nitty-gritty days full of doubts will vanish and we will walk barefoot down the little path as pilgrims do. Flowers and trees will grow alongside it and we shall understand this is the path God made, and there is nothing nitty-gritty about it! Everything will be exciting, because we are in love with God. And to be in love with God is the most exciting thing in the world."
-Catherine Doherty, from Doubts, Loneliness and Rejection

You can view Catherine's books at Madonna House Publications.

-Sia

Labels: Books Music Culture, Quotable



one of us :: 2:11 PM :: 0 Comments

---------------oOo---------------
Friday, June 16, 2006
Friday Coffeehouse: Stopping to Enjoy the Drink

Recently my mother-in-law told me a story she'd heard about a crew of Americans filming a movie somewhere in Italy. A member of the crew asked his assistant to go get him a double-shot from the nearest cafe. The assistant left only to return empty-handed, saying, "the barista says to come inside to enjoy your espresso, like normal people". (And I wish I could put this phrase down in Italian!)

I loved hearing this, as it says so much about what espresso means to different people. To this American crew member it is something quick: an on-the-go fix of caffeine to keep him going. To the Italian fellow it is a special drink not to be taken for granted, but to be enjoyed sitting down.

I can relate more to the American, as I'm sure many people in our culture can. Yet my idealist, romantic side is more inclined to the Italian man's attitude of "stopping to smell the flowers", so to speak.
-An interesting thing to think about in our lives. -When was the last time we sat down over a hot drink with an article, a book, or another person or family member? Even if it's only for 5 minutes, I'm inclined to think it important.

When I was living within the Madonna House community in Ontario, Canada, we would work from morning until evening, for a couple hours at a time. In keeping with Russian tradition, (Catherine Doherty was a Russian baroness) we stopped for tea time every 2-3 hours, gathering together to do a spiritual reading and share a pot of good strong black tea. It helped us to do our work well and to reflect and be still between work periods. Learning a lot from this time in my life anout doing the "duty of the moment" and about working with with other people, I hope to incorporate "tea-time" into my own family day, as well: a few times a day to gather together for a reading or sharing time over a pot of tea or coffee.

For these "coffeehouse posts" I think I'll simply sit down and write about anything that comes to mind within the coffee/tea realm and anything within the realm of "coffeehouse" subjects: tea, coffee, conversation and music, to name a few. -After all, we've named this site: "coffee and diapers", so we had better make coffee a part of it!

~Sia writes from Vancouver, WA

Labels: Reflections



one of us :: 8:40 AM :: 4 Comments

---------------oOo---------------
Thursday, June 15, 2006
updates to the blog

Starting tomorrow we will be adding in three new regular features to "Coffee and Diapers." Sia will kick it off with a Friday coffee-related thought; she is definitely our coffee expert and will offer some little reflections or reviews centered around this theme. On Monday, Ellie will be starting a practical tip section... she used to be a volunteer "Budget for Baby" instructor and has learned little tricks here and there to cut corners on various topics. Hope, on Wednesday will be spearheading what we hope to be a very active discussion. She has an uncanny knack for bringing together different people and thoughts and so will begin a "Question of the week" feature to our blog.

Also, the next two weeks should be the timeframe to expect our Recipes and Prayers pages to finally be available... so be watching for those!

Labels: our website



one of us :: 9:59 AM :: 2 Comments

---------------oOo---------------
Wednesday, June 14, 2006
Making Your Own Baby Wipes

Baby wipes are very expensive to buy, but so convenient to have on hand when you go to change a diaper. Just recently, I placed an order with the family-owned wonderful cloth diaper company based in Colorado, called Baby Cotton Bottoms. (If you haven't already checked out their site, please do!) I ordered a few extra new items to try, including their Flannel Baby Wipes. Written on their label is their solution mix for reusable cloth wipes:


2 tsp. Baby oil
2 tsp. Baby shampoo
1 cup water


Simply pour the solution over your cloth wipes and let the wipes absorb it...store them in a plastic zip-lock bag or a plastic container. Then they're ready for use, on hand when you need them. My favorite oil is the Burt's Bees Apricot Baby Oil because I love the smell. (If you haven't tried Burt's Bees products, do so! I have been using their products for years. Since Aidan was born I have put the Burt's Bees Diaper Ointment on his little bum and he has NEVER had one rash.)


-Many types of cloth will work to use for reusable cloth wipes. Flannel and good absorbent cottons are great. Sometimes we cut up old cotton baby blankets or dishtowels we don't use anymore.
-Paper towels of course work well for a disposable baby wipe option. Try making your own disposable diaper wipes by clicking here.

-Sia

Labels: useful ideas



one of us :: 10:49 PM :: 3 Comments

---------------oOo---------------
Hooray! Ergo Baby Carrier

I have just purchased an ergo baby carrier... I think it is one of the best investments I've made yet for our family and future (God willing) children...
When I was in in labor with Aidan I went through 36 hrs. of back labor, and my back hasn't been the same since... I've been using a sling until now, and it has been wonderful. Yet Aidan is much heavier now, and I need his weight to be more evenly distributed when carrying him, as my back kills me over long periods of time of holding him. This new baby carrier centers the baby's weight and can be worn backpack style in the front, like a Baby Bjorn, or in the back, like in a normal backpack. I wear Aidan on my back when I'm going on walks, and in the front when I'm at the store or when he's sleeping. As a backpack, I have found it very convenient, as I don't have to deal with the weight of a frame or simply the massive bulk of it. And there aren't very many technical aspects to this carrier save a few backles and snaps, which is why I love it so much...no fuss. It's comfortable, easy, and is frameless, so it can be stuffed into any bag. Oh-- and they can hold babies anywhere from newborn weight to 40 lbs! -They are rather pricy, but are worth every cent.


-Sia
one of us :: 12:23 PM :: 1 Comments

---------------oOo---------------
Tuesday, June 13, 2006
Nothing like a brain teaser

When asked this riddle, 80% of kindergarten children got it right, compared with 17% of Stanford University seniors.

If you think you've solved it, post it on the comments page... I'll post the answer there tomorrow. It's easier than you think.

What's greater than God, more evil than the devil, the poor have it, the rich need it, and if you eat it you will die?

one of us :: 9:35 PM :: 4 Comments

---------------oOo---------------
Today is the feast day of Saint Anthony!


"Tony, Tony, look around, something's lost that can't be found."

Today is the feast day of Saint Anthony of Padua. So if you have lost something... extra power points should be granted by this patron saint of lost articles if you ask for his intercession today.

Labels: feastdays



one of us :: 1:28 PM :: 1 Comments

---------------oOo---------------

Siblings and Socialization

I have five brothers and three sisters. I am so thankful to my mother and father for continuing to be open to life after child number 2.3 (wait, I think the new American average is 1.8). I never really bothered to thank them until I was in my early twenties and fully appreciated what we have.

Some couples, aren't blessed with many children for reasons only God knows... but I think these families, by continuing to be open against all hope to life are still able to sanctify their homes and live in a way that glorifies God through the challenges and blessings a single-child or even no-child family have. Since this is probably less common than people willingly saying "No" to God's creative hand, I'm focusing on how siblings can aid in the whole socialization process that seems to concern many parents. Watching my two sons grow up together has been so enlightening. All mothers worry about how they will love their second child as much as their first of course-- it's too soon in the family life to understand how love multiplies and doesn't divide. But once that other one is there, it's impossible to imagine life otherwise. No longer am I the sole entertainment for my son! He and his brother do everything together. And I am so excited for this third baby (did I tell you it's another boy?) to join in on the fun. What a gift they have in each other!!! I met a young mother recently who put her son in daycare throughout the week. She didn't work and so I asked with respectful curiosity why he was in daycare (thinking she'd tell me it was so she could have that ephemeral "break" I keep hearing about). Much to my surprise, she told me it was for the sole purpose of socializing him. She wanted him to interact with other children.

Of course societal interactions are important but it made me appreciate just how wonderfully most of this socialization can take place within one's own family. I love to go to parks or libraries etc., and watch the kids play with other children but I guess I've never really scheduled "play dates" like a lot of mothers seem to now. I get together with other moms I am friends with but there is no concentrated effort to create a socialization situation to shape my child's development. I plan on getting involved with sports and community groups as they come up just for fun and to let my kids try things out. But frankly I think they are learning to socialize just beautifully by interacting with each other primarily... and also with other adults and older children. (I believe this is one of the great advantages of home education, which I'll bring up later). They learn the concepts of sharing, problem-solving, communication and mutually motivated diversions to avoid boredom.

Family get-togethers are so rich for me. All my siblings and nephews and nieces bring such joy to everyone. I can see a change too in my own parents as they age (with grace). They seem to be ENJOYING our family and its tender offsprings more and more every day. We have all been through a lot and we have our share of closets full of skeletons but it seems that there is a central kind of love that is bringing us together as we all go about life in our own way. Things are calming down bit by bit as the blessings of God are made so apparent.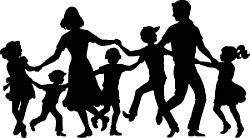 I am grateful to be married to a man that is open to any future blessings God gives us-- I can't wait for my own children to experience the world with the comfort and support of a loving family encouraging them along the way. I don't think there is any greater gift parents can give their child than the gift of brothers or sisters.

-Ellie

Labels: Reflections



one of us :: 9:47 AM :: 1 Comments

---------------oOo---------------
Sunday, June 11, 2006
Tell me I'm hypersensitive
On our Children's Booklist the book "Love You Forever" is listed. I put this on there because I remember it being read to me a long time ago and I know it is read and loved by several people... some are even moved to tears by the story.

In a nutshell, the story follows a mother singing the same lullaby love song to her child as he grows from infancy to adulthood; then when she is sick and frail, he holds her and sings the song to her. Sounds sweet right?

Well, I picked this book up at a garage sale the other day and read it to my boys and it just started to get a little "wierd" to me. I mean, the mom goes into the boy's room to hold him while he's asleep and sings this song. Even when he's a teenager. The creepy part to me, is that when her son grows up and moves across town, the mother gets in her car one night (with a ladder on the roof) and drives over to her son's house... climbs the ladder up to his second story bedroom and crawls in the window. She then proceeds to hold her adult son (still asleep) while she sings the song.


Now, I'm trying to give the author and book the benefit of the doubt since it's so widely loved, but does it seem odd to anyone else that a mother would break into her adult son's house to hold him in the middle of the night, without him knowing at all?! I don't know any mothers who would do that, and I certainly don't want my kids thinking that I would do such a thing. Some people think that kids may not look at it odd at all, but it just sits funny with me... I'm all for a close mother-son bond, but is this a little extreme?

Maybe I'm overreacting, let me know. Because at this point, I want to take it off our booklist.

-Ellie

one of us :: 8:46 PM :: 5 Comments

---------------oOo---------------
Friday, June 09, 2006
Witnessing With Joy
Being a mother in today's world can stir up mixed reactions from the public. Sometimes the result is joy and excitement: Everyone looks my way and smiles at Aidan, says how cute he is, wants to touch him, hold him, tell stories of their own grandchildren and more. At these times I feel very proud to have such a sweet, social child. At other times being in public can be quite trying. When Aidan is really loud and unhappy, he can make a big scene, causing me to be a bit nervous about the effect it may have on my fellow diners at a nearby table. At these times I usually take him outside or to the bathroom to walk or nurse him until he quiets down or falls asleep. I then just go back in and give it a new start. Sometimes I end up having to leave. That's frustrating, but it's simply a part of the whole package of being a mother.
Recently I was in a sunny coffee shop in Longview, Washington. It was elegant, but funky enough to be able to bring my book bag and baby into. I was passing the hours there while my husband did some business in the area. I came in there, staked a spot, got some coffee and breakfast and settled in with Aidan. Today Aidan was happy and full of energy. To me, he was the most delightful, charming little guy around. I felt completed sitting there with him. He played happily in the high chair and was fairly quiet. Across from me there was a man of perhaps 55. He was sitting there reading his paper and sipping his morning coffee. He looked up at Aidan once or twice, but the looks were not approving. On the contrary they were annoyed, irritated looks and he was getting more discontent by the minute. I sort of watched him with a respectful smirk. Finally he got up in a hustle, helped himself to more coffee and went outside to the patio section of the cafe to enjoy his morning time away from the noise of my baby. -How naive I was to think that anyone who saw Aidan would be cheered to the core!
There are just a couple of points here: In today's world we should always remember that raising our child(ren) is a noble and valuable responsibility. We should feel honored and blessed to have children, no matter what we are in the eyes of the public. I think we should try to be joyful and confident, no matter what we are feeling at the time (frustration, exhaustion, weariness, embarrassment and so on), so as to be as best witnesses as possible to this dignified and noble vocation.
When the public seems to be disapproving of our child(ren), what do we do? Do we get bashful and embarrassed? This is an entirely natural and understandable reaction on our parts, as Ellie has recently expressed in her recent post. Yet I think at these times it's important to cling to our babies and remember the blessing they are! It is also perhaps simply good discipline for ourselves, as a sort of challenge towards what we all aspire to be. -As Hope said in her Quest for Femininity post:
"C.S. Lewis says something about how if you want to be happy, then pretend to be happy and then you may in fact really become so..."
At certain times when our children are being too loud, depending on the place (library, restaurant, cafe...) it usually is appropriate and necessary to leave so that others can enjoy their peace within what society has provided to be a quiet location. But in general it can be too easy to become embarrassed or intimidated by the disapproving public!
I can't relate to folks who are intolerant of children (did they forget the fact that THEY were once babies, too?) but I CAN pray for them and take care of my baby in a sweet, loving, confident way that will hopefully be a fruitful witness of the joys of motherhood, the dignified and noble task which is so often not given the credit it so deserves.
~Sia writes from Vancouver, WA
Labels: Reflections
one of us :: 11:51 PM :: 0 Comments

---------------oOo---------------
Wednesday, June 07, 2006
hippie tip of the day
I spent a couple summers in southern Mexico, but somehow I missed this tip my little brother picked up when he was staying with our "familia" there. Natural deodorant. Silly as it sounds, all you need to smell fresh all day long is a slice of lemon or lime. Rub the slice and all its juice on your armpit and the acidity of the fruit will stay on to kill the bacteria that produces the sickly familiar B.O. smell.

My whole family has adopted this now... even my teenage, image conscious brother and sister. I tried it today for the first time, and kept sniffing myself discreetly all day to see if it would wear off; it hasn't! For women, the best part is that you don't have to worry about any residue coming off on black shirts. And, unlike other deodorants, even the natural stuff (I use Tom's of Maine after I learned how unnatural it was to use aluminum byproducts to clog your pores), you won't get that unpleasant "5 pm" smell of your body odor TRYING to masked by deodorant.

Hooray! So give it a try, you'll be highly impressed. My family keeps slices wrapped in foil in the fridge and just keeps reusing the slices until the juice dries out. If you can't bear to switch, at least take comfort in knowing that you have an alternative if you run out of your regular stuff one day.

URGENT UPDATE! My little brother reports that using lemon or lime juice from a bottle is just as (if not more) effective than the fresh slices.

-Ellie

Labels: useful ideas



one of us :: 6:29 PM :: 2 Comments

---------------oOo---------------
Tuesday, June 06, 2006
Little Moments of Joy

Being a mother has it's up times and down times. Here are some delightful recent up-times:
-It's amazing how, when I'm moody and just plain blue, one smile from my dear child can cheer me up. -Smiles from Christ, through my son?...
-He reaches out to touch my face, tenderly, as through to sweetly caress.
-Seeing a bird in flight as he sits playing in the backyard, he watches, intently. Then he turns to me and tries, with much passion,to say "bird".
-Leaning forward on all fours as his Papa walks in from work he turns his radiant face to him, smiling and exclaiming in his excitement
-A simple giggle!
-When I say "kiss" with a big smile on my face he leans forward with an open mouth and eats my face...

These are the little moments which fill a mother's heart with joy.

~Sia

Labels: Reflections



one of us :: 3:49 PM :: 0 Comments

---------------oOo---------------
Song in my head


Here is a frequent scene of me driving in the car.
the wheels on the bus go round and round...
a different one? ok wait a minute....
mammas little baby loves shortening bread...
turn it up? Alright here goes!
Oh I love this one- DEO! ME SAY DEO!
You want Mary Poppins? Ok I can't find it so let's just sing Step in time step in time...

Before I know it I realize I'm singing head shoulders knees and toes on my afternoon out alone. Help!

I came across this poem in my favorite book The Reed of God by Caryll Houslander and it gave me some comfort.

PASTORAL
I am your reed, sweet shepherd, glad to be.
Now, if you will, breathe out your joy in me
And make bright song.
Or fill me with the soft moan of your love
When your delight has failed to call or move
The flock from wrong.

Make children's songs, or any songs to fill
Your reed with breath of life; but at your will
Lay down the flute,
And take repose, while music infinite
Is silence in your heart; and laid on it
Your reed is mute.


~Posted by Hope in CA

Labels: Books Music Culture, Quotable



one of us :: 3:34 PM :: 0 Comments

---------------oOo---------------
Monday, June 05, 2006
When you can't muster a one-liner

I'm sure the topic will come up time and again on this blog about our experiences in the public eye. I want to only offer a tiny reflection that might help us stave off any unbecoming remarks from critics. I have two young boys and an obvious third child on the way; in my eyes we are a small family. Maybe it's that I am a young mother or that my children are both rambunctious, loving toddlers, but I seem to attract all kinds of unsolicited comments regarding my family size (already!) and inquiries into future "precautions" I might be taking to prevent more children.

I've always said that I would be delighted to sit down with ANYONE who is willing and express to them my views of life and sexuality and my relationship with God's creative hand. Frankly, people don't really want to hear this and secondly, we often have just a few seconds to make our point in response to "Are all these kids yours?" or "You're getting your tubes tied this time right?" Now, like many people, I'm one of those who thinks of something brilliant to say after I dwell on the incident much later...and am unfortunately left in the moment stumbling out some half-hearted reply about my "blessings." Then I silently start blasting myself for not being witty enough to come up with a reply that really does justice to the topic of being open to life.

What bothers me most about such encounters is that while I know my choices are right and am confident in whom God has called me to be and am in love with my family... I still struggle to not feel a sense of shame trotting into the post office with my pregnant belly and two boys (especially since my husband is deployed and I feel/look like a "single" mother sometimes). I know I shouldn't care about what the world thinks of me in this sense, but I still sometimes feel embarrassed that I am not the archetype of a perfect American... one who waited until mid-twenties to get married and had one boy and one girl (spaced 3 years apart).

Well, a nice mother of a large brood reminded me of a prayer that was exactly what I needed to hear at the moment... part of the Litany of Humility. The whole prayer is worth a read and I will probably include it in our prayer links, but it's helpful when feeling so self-conscious to repeat to yourself one particular line that cuts to the heart of the issue: "From the desire of being esteemed, deliver me Jesus." This was a critical point I needed to hear; who doesn't want to be esteemed?! And yet it goes contradicting to the attitude that is important to take in motherhood. I am here, doing the blessed and holy work God has given me, unglamorous though it may be, and the world can not be expected to give me the praises my human instincts desire. It's all fleeting; I must try hard, daily...HOURLY to remember that it is not their approval I'm after, but only that of my Soveriegn King...


-Ellie

Labels: Reflections



one of us :: 10:13 AM :: 4 Comments

---------------oOo---------------
Saturday, June 03, 2006
A Thought on Entertainment in the Home

I think that often we take entertainment for granted. Movies, music and other stimulating "entertainment" can be wholesome and edifying, in moderation.

Many folks wake up and immediately turn on the TV. This strikes me as not the best choice for "morning hour". I think morning time should be a time of prayer- a time to invite our Lord into our hearts and minds, thereby creating a place of stillness that can serve as a refuge throughout the day.

In a culture so loud and busy, it seems so important that our homes be a place of peace: not a place to run away from the world, but to make sense of it. With constant noise, be it TV, movies, or music, there will not be as much opportunity for the family to think or pray. Silence is the fertile ground which is neccesary for our growth in holiness, for the sharpening of our minds.In our households wouldn't it be good to make sure that there is this space, this stillness, where children and other members of the household can find peace?

Entertainment in the forms I have mentioned are not BAD, I don't think. If there is a good TV program on, or an important news broadcast, or a good movie, it can be a wonderful time for the family to gather for an evening of fun. Playing music in the home is something we all probably do, myself included, and I think it is an essential part of a child's life. But I, for one, know that there are times when I'm too dependant on the "tone-setter". If I'm grumpy, sometimes I'll turn on one of my favorite albums, in hopes that it'll cheer me up. Wouldn't it be better during these grumpy times to not depend on music, but on prayer? -To listen to what Christ is doing in my heart at that moment? Every moment is a gift: an opportunity for conversion, a call to go deeper into the Love around which our lives are centered. I wouldn't want to miss out on those moments, but I know I have, far too many times. At these times I've depended on music and used it as a filler ro replace the thoughts I didn't want to entertain. There is a right time for music, movies, television, etc. -I think we all know when these times are in our own daily lives. It has it's place and can be appreciated all the more if kept to a healthy, controlled anount.

~Sia writes from Vancouver, WA

Labels: Books Music Culture, Reflections



one of us :: 12:17 PM :: 0 Comments

---------------oOo---------------
Thursday, June 01, 2006
Quest for Femininity

I heard a friend say "I've been wearing more skirts lately." -She is one of those girls who has had her share of the world- what I mean is that she was a skateboarder, surfer, musician and hip chick who has done everything cool, and now is a glowing mother and wife wearing skirts. Whenever I see a woman in a skirt below the knee it seems to speak to me that they know who they are. -I think the right word is dignity. I grew up wearing skirts on Sunday mornings, but as soon as I got home I would rip my skirt off and immediately pull on my old torn up jeans. I couldn't stand being that uncomfortable, not to mention having to sit like a lady. I'm still kind of like that and I marvel at these women who are not afraid to be feminine- and still get down right dirty from mothering.

The first few years after college I tried to tell myself: "Grow up. You're not a college kid anymore. You are a wife and a mother". And now I find myself saying: "Grow up. You're not even post-college anymore! You are a wife and mother and need to start acting like, looking like, resembling, a lady."

I somehow now weirdly relate to that old guy that would come up to you in high school and tell you about his days on the soccer field...the team, the glory...his eyes would get all starry and yours would just roll back in your head as you tried not to laugh or shout: "You, play soccer? Ha! I'd like to see you try!" What I am trying to say here is that I don't know that I'll ever feel grown up. Just like that man, feeling like "it was only yesterday", I think many of us become adults before we realize it. Someone told me recently that you reach a certain point in raising your children when you say to yourself, "It's time to become 'that family'". -"That family" being the family that you've always admired- you know the kind! The family that prays the nightly rosary and has an organized home...the family in all of our lives that we really look up to and hold as an example. For me that point didn't come when I had one child (where I felt like I was just pretending or playing house), or even when I had two children...but now with the third I am finally getting there. I guess you get to the point where if you don't start becoming that family now, then when? I can no longer pretend that I am this post-college girl with "oh, here's another thing interesting about me-I have a baby!", but no: "I am a mother. That is who and what I am."

And so with becoming "that family" I now find myself trying to become "that woman". C.S. Lewis says something about how if you want to be happy, then pretend to be happy and then you may in fact really become so. In turn, I think that if I pretend to be "that woman", maybe I have more of a chance of being her: the one that is full of strength, dignity, femininity, and the heart of "that family". -And when I picture her in my mind, she is wearing a skirt.

~Hope writes from Fillmore, CA

Labels: Reflections



one of us :: 10:38 PM :: 10 Comments

---------------oOo---------------
Feast of the Visitation
Happy Feast of the Visitation!!

Yesterday I was unaware of the fact that it was this feast day, so this is a LATE "happy feast day" post.

We'd like to share a few thoughts on this special Marian feast.
This feast day epitomizes the selflessness of Mary in her desire to go to her cousin during her own pregnancy. So many of us when pregnant feel the need to "pamper" ourselves with luxuries, special indulgences and cravings...But in Mary we see a self-gift of love, an epitome of charity. Today the priest at my parish reminded us that Mary's journey to her cousin was not an hour's trip. She did not just decide to go see her cousin and hop in a car. Rather, she spent days, perhaps weeks, getting there. Being pregnant, she took the long journey to go to her cousin Elizabeth.
Seeing a woman who is with child is special as it is...but being with child yourself, and seeing another woman carrying her own child, is another. -I cannot imagine how much more glorious and mysterious it must have been for Mary and Elizabeth!
My prayer is that we will all learn from the example of these two women and that our spirit will "rejoice in God my Savior"! (Luke 1:46-56)

For today, Happy feast of St. Justin, martyr!

~Sia writes from Vancouver, WA

Labels: feastdays



one of us :: 11:05 AM :: 0 Comments

---------------oOo---------------