Friday, July 14, 2006
Friday Coffeehouse
Sia is off gallivanting on her family's giant farm in Ohio I suppose, and while I wish her the best of times, I'm left pretending to be the coffee expert for the day. So here goes nothing:
I like sweet, cold coffee. Iced white mochas are my favorite, but I always seem to need something grainy to "soak it up" with in my stomach. I never understood how people can enjoy really sweet beverages with really sweet foods (my husband would drink Coke with his pancakes, blah!) since it ruins the effects of both. I enjoy a sweet treat with tea... and a more plain treat with coffee, something like a bagel or basic scone or muffin. So for this week's coffeehouse post, I'll share two of my favorite recipes that compliment coffee (and tea) well... neither is TOO sweet.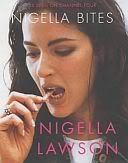 This first one is from one of my favorite cookbooks by
Nigella Lawson
. Almost anything this woman suggests can be assured to be delicious. I have never read a cookbook from front to back like I have hers. Not only is it full of amazing recipes, she narrates each selection with her personal tips and experiences:
Orange Breakfast Muffins
6 TBS unsalted butter
1 2/3 cups self-rising flour
2 TBS ground almonds
1/2 t. baking soda
1 t. baking powder
1/4 cup sugar
zest of 1 orange
1/3 cup plus 1 TBS freshly squeezed orange juice
1/3 cup plus 1 TBS whole milk
1 egg
Preheat oven to 400. Melt the butter and set aside. Combine flour, ground almonds, baking soda, baking powder, sugar and orange zest in a large bowl. Measure the OJ and milk into a pitcher and whisk in the egg and then the cooled, melted butter. Now pour this into the dry ingredients, mixing with a fork as you go. The lumpier the batter the lighter the muffin, so barely combine it, don't overwork it. Spoon the mixture equally into 12 paper-cup lined muffin cups and cook for 20 minutes. Let cool slightly (not completely) on a wire rack before devouring.
Nigella suggests eating these with unsalted butter, jam or honey.
Best Banana Bread

I think what sets this banana bread apart from others is the sour cream... sometimes I'll throw in semi-sweet chocolate chips just for fun. It is enough to make two mid-size loafs of bread. But I only make one loaf and then use the rest of the batter for muffins. You can cook them at the same time, just take out the muffins about 10 minutes sooner than the bread... you have to kind of watch it.
2 1/2 cups flour
1 t. baking powder
1 t. baking soda
1/2 t. salt
2/3 cup butter
1 1/3 cups sugar
2 eggs
1 1/2 cups mashed banana (usually about 4 or so mid-sized bananas)
1/2 cup sour cream (don't you dare use "light")
1 cup chopped nuts, and/or chocolate chips optional
Preheat oven to 350. Grease pan(s) and flour the bottom of the pan. Sift together flour, baking powder, baking soda, and salt. Set aside. Cream the butter and sugar until light. Add the eggs, mixing well after each. Add mashed banana. Add flour mixture in thirds, alternating with sour cream, ending with the flour. Blend quickly but thoroughly. Stir in the nuts. Pour into prepared pans and bake 45 minutes or until center tests done.
-Ellie: Oak Harbor, WA
Labels: yummies
one of us :: 10:01 AM :: 2 Comments

---------------oOo---------------